This beautiful XXL Flamingo is especially suitable for children because of the construction with the lateral wings, as the flamingo can make it more difficult to overturn, but it should only be used under supervision of adults.

The size of the flamingo hardly comes across the photo.


200 cm x 190 cm x 130 cm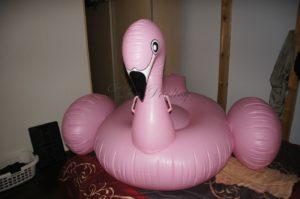 There is place for 2 adults or 3 children. The material used (0.3 mm) is very hard-wearing, so that children, teens (under adult supervision) or adults have fun in the pool / sea or sea. It also has 2 halter grips attached to the neck of the unicorn.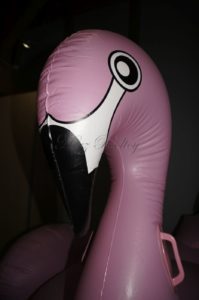 The flamingo has 4 separate air chambers.
The wing design at this flamingo is:
Here, too, special valves are installed, which in turn allows a rapid inflation / air discharge, and on the other hand also functions as a safety valve.